As a pioneering jeans development and manufacturing center, Denimvillage's mission has been to raise the industry standards in sustainability from inception.
We believe sustainability is a continuous and credible act of commitment to long-lasting social and environmental justice through building and maintaining a corporate entire social responsibility system made of:
Today, we are driving the efforts to achieve a fully circular global fashion industry, and build new circular business models.
R&D PROJECTS
Known for our 20-year long innovative workshop-tradition, Denimvillage R&D Center has been the meeting point of some of the most well-known brands, fabric, chemical and machinery developers and countless global supply chain stakeholders.
DOW XLATM Advanced Denim Collection
Development of an indigo-dye replacement
Applications for thermal-comfort and seamlessness
No-water enzyme application for stone-wash effects
Apricot seed and pineapple applications for wash effects
Water-repellencethroughplasmatreatment
Development of wrinklage machineR
Dry-ice applications for wash effects
Chemical applications for laser effect
WaterLess-LessWaterCollections
Aqua Project
and many more…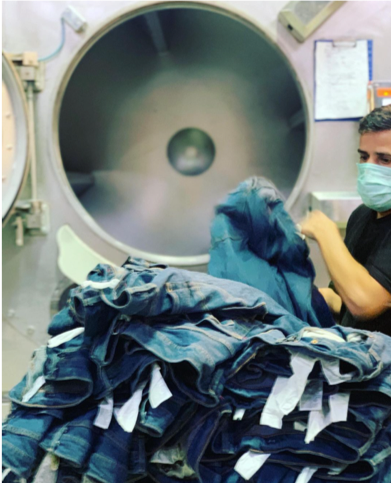 CUSTOMER-SPECIFIC PROJECTS
We value co-creating with our strategic partners and supporting them through their sustainability journey. Based on their needs, we find or develop the right project.
We created separate vertically-integrated development and production lines inside our factories for circular and up-cycled products.
We research and find responsible solutions to re-create the value of all existing materials in the supply chain to operate within an end-to-end closed-loop circular ecosystem from raw material to delivery of the final product.
  Our on-going projects include creating our partner-brands' first up-cycled collections by turning post-industrial garments into new jeans and repurposing left-over dead-stock clippings and fabrics.
For more information, please contact us.
THE JEANS REDESIGN PROJECT
"The Jeans Redesign demonstrates that by working together products can be created that are used more, made to be made again, and made from safe and recycled or renewable inputs. We're excited to be working with DENIMVILLAGE on this journey towards a thriving fashion industry that works in the long term since the beginning."
Laura Balmond, Make Fashion Circular Lead – Ellen MacArthur Foundation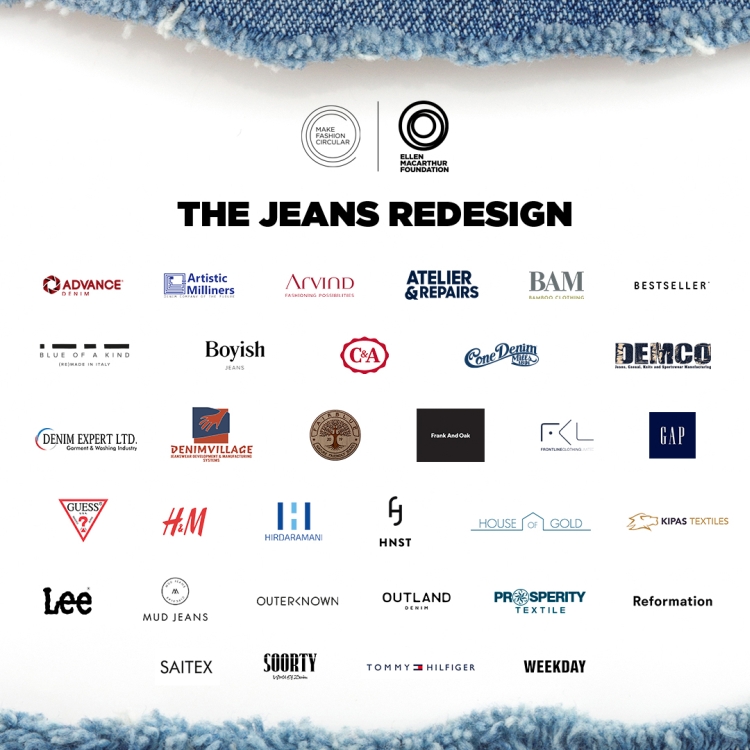 In 2019, Denimvillage was invited to partner-up with
Ellen Macarthur Foundation
and join the
Jeans Redesign Project
as the first and only garment manufacturer from Turkey.

We invited
Re/Done
to this project as a partner-brand to make jeans based on these four main pillars of durability and longevity, material health, recyclability and traceability:
✓ Resistance to min. 30 home laundries
✓ Plastic-free with >%98 cellulosic content in textile composition
✓ GOTS-certified main fabric and pocketing (100% organic cotton)
✓ Pre- and / or post-consumer recycled content
✓ No sandblasting, no stone-wash, no electroplating
✓ Non-hazardous washing without potassium permanganate (PP)
✓ MRSL/ZDHC Level 1 compliant chemicals
✓ Use of Bluesigned-certified cold enzymes
✓ Coating-free / eco-coated metal accessories
✓ Easy-to-dissassemble / removable buttons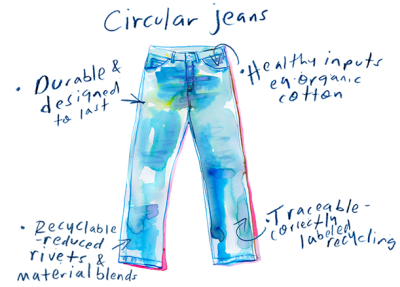 ✓ Biodegradable content in buttons, threads and packaging bag
✓ Cruelty-free leather patch includes apple skin
✓ Clear wash instructions and symbols on care labels
✓ Hangtags made with 100% card board
✓ Internal barcoding for factory-level traceability
✓ QR Code for customer traceability
To read the project publication, please
click here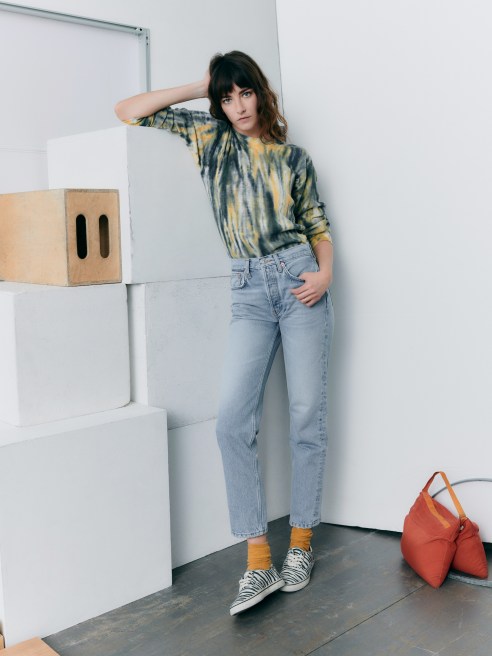 "Re/Done…sources pieces from heritage brands such as Levi's, Hanes and Bass, and works with Turkish denim manufacturer Denim Village to reimagine them in a sustainable way. The manufacturer uses laser and e-flow technologies for energy- and water-saving washes, and uses a three-stage purification system to reduce water waste."
Liz Warren – sourcingjournal.com
read more